Welcome to YorkieBabies.com! We sell Elegant Teacup Yorkies and Yorkie Puppies. We have some of the most Beautiful Yorkie Puppies anywhere in the World! We also sell classy tiny Teacup Yorkie & small Toy Size Yorkies Too.  We Love Them All and know you will too!  All our Teacup Yorkie Puppies for sale are POTTY TRAINED PRIOR TO LEAVING!!! WE SHIP! Puppy Nanny Service Available. We offer Financing too! Take a look around and if you see any particular puppy that catches your eye, please contact us for more information!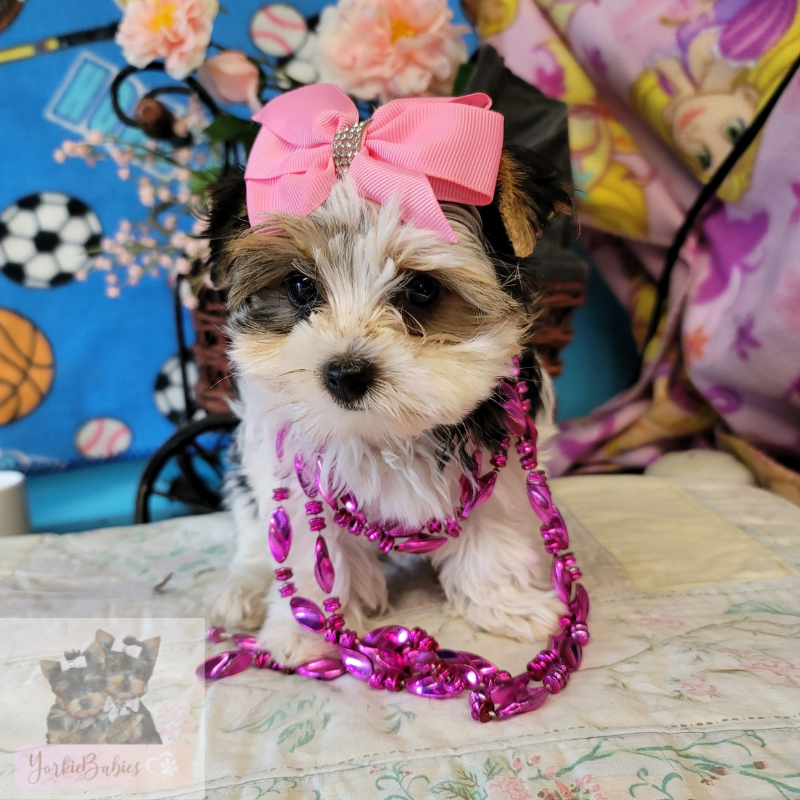 $3500
Stellar Female Parti Yorkie. Brilliant White and Black colorings with highlights of tan and gold. Absolutely Gorgeous little girl. All things sweet and snuggly. All playful and sweet personality.
$2200
Cute Charlotte is a stunning and tiny morkie, featuring Beautiful Black and Silver with touches of golden highlights. Beautiful Onyx eyes, Small petite cobby body. Super sweet and loving disposition, loves to play and loves belly rubs and sweet kisses.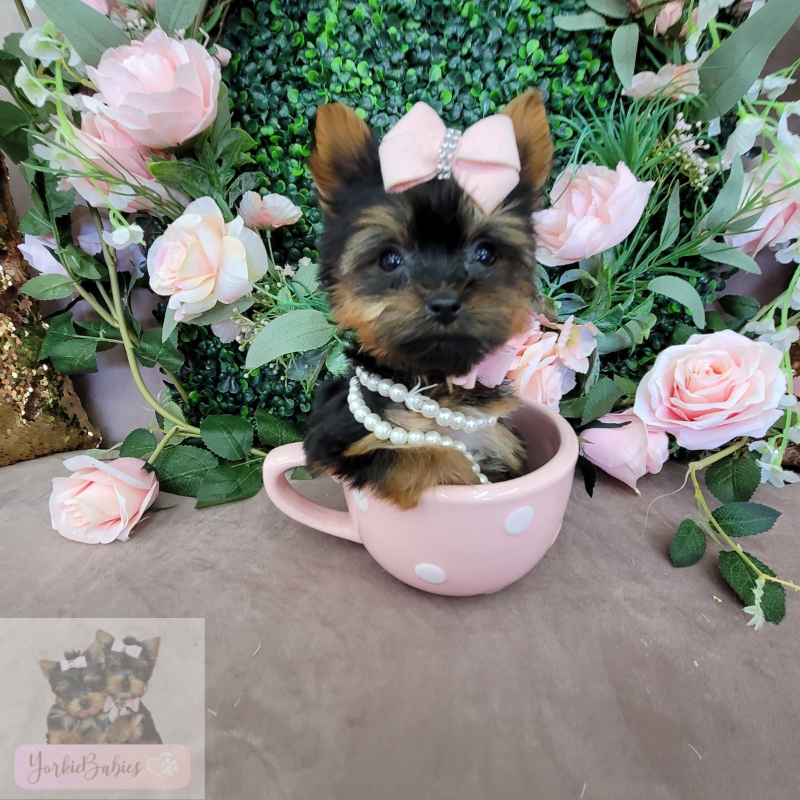 $7500
Wonderful things do come in Small Packages!!! What a SMALL AND Itty Bitty Teenie Weenie Female Micro sized Yorkie. One of the smallest babies we have ever had, everything about her is so petite but her attitude and loving disposition, Truly one of a kind little girl.
Join our waiting list to be kept up to date on all the latest pups we have available!