Welcome to YorkieBabies.com! We sell Elegant Teacup Yorkies and Yorkie Puppies. We have some of the most Beautiful Yorkie Puppies anywhere in the World! We also sell classy tiny Teacup Yorkie & small Toy Size Yorkies Too.  We Love Them All and know you will too!  All our Teacup Yorkie Puppies for sale are POTTY TRAINED PRIOR TO LEAVING!!! WE SHIP! Puppy Nanny Service Available. We offer Financing too! Take a look around and if you see any particular puppy that catches your eye, please contact us for more information!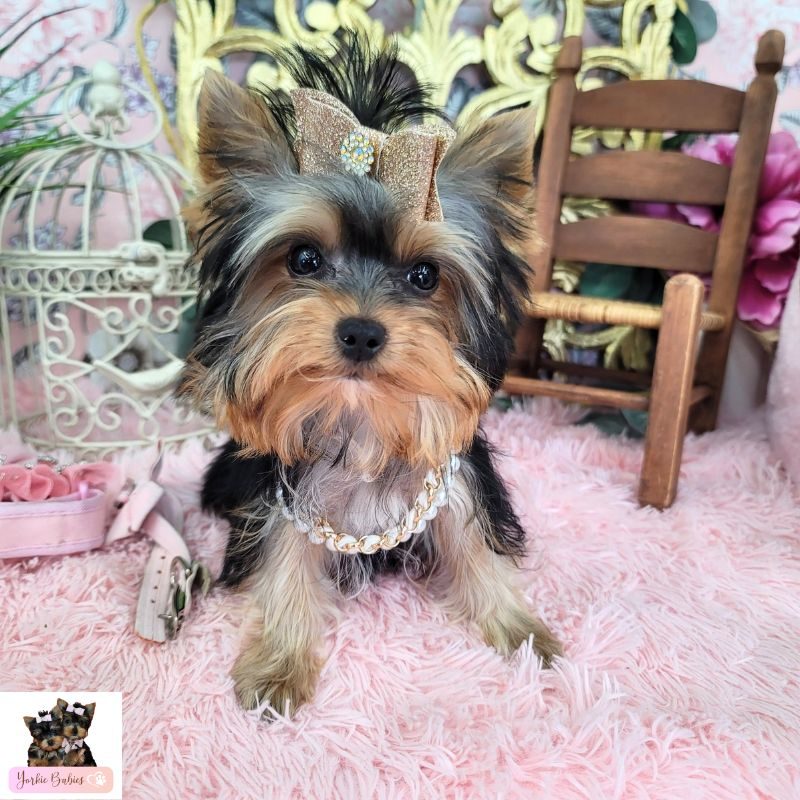 $6500
Tiny Micro Teacup Female Yorkie⭐
This enchanting puppy exudes an unparalleled charm that effortlessly melts hearts with every endearing glance. Her affectionate nature is a symphony of love, as she showers those around her with an abundance of warmth and tenderness. With eyes that glisten like precious gemstones and a velvety coat that invites caresses, she embodies the epitome of beauty and grace. Yet, her allure extends beyond her physical splendor; she possesses a remarkable intelligence that astounds all who have the privilege of knowing her. Her lineage, a tapestry woven with the finest threads of excellence, traces back to a lineage of champions, making her truly the best of the best. In her presence, one can't help but be enchanted by the perfect fusion of sweetness, intelligence, and unparalleled beauty. This puppy is a living testament to the wonders of canine companionship, a treasure beyond compare.
 We Deliver via Puppy Nanny anywhere
 Vaccinations up to Date
 Microchipped
 Veterinarian Florida Health Certificate
Call us Today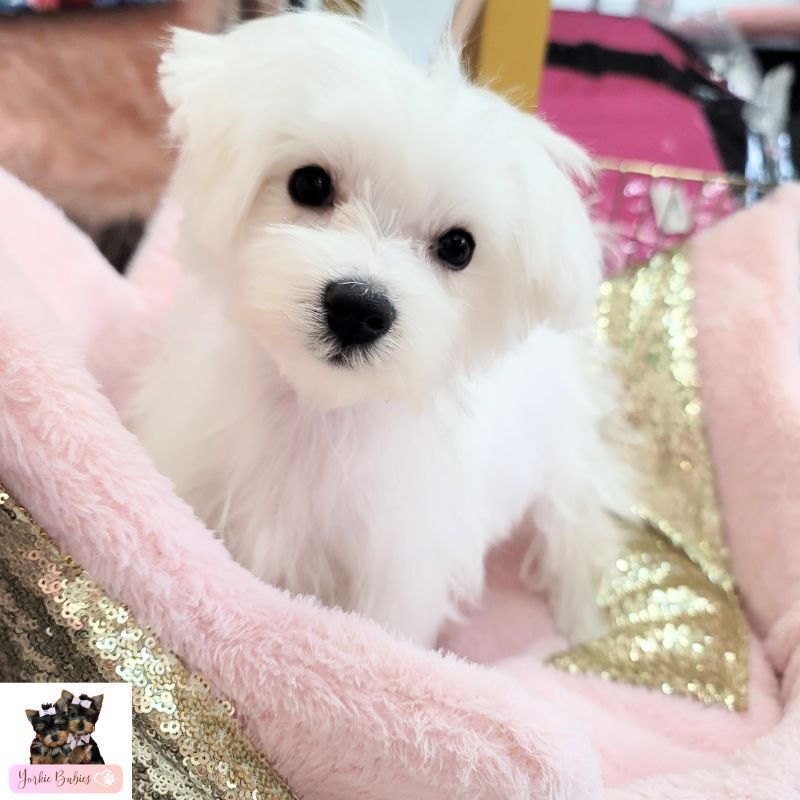 $1395
Tiny Teacup Female Maltese⭐
All Sugar and Spice and she is super nice. This vivacious little girl, is sweet and loving yet playful and smart. Thick white hair coat, small amount of buff on ears, full black nose and eyeliner.
🐾 Introducing Adorable Maltese Puppies: Your Perfect Companions! 🐾
🌟 Unleash Happiness with our Charming Maltese Puppies! 🌟
 Vaccinations up to Date
 Microchipped
 Veterinarian Florida Health Certificate
Call us Today
 $3000
Tiny Toy Female Yorkie⭐
Join our waiting list to be kept up to date on all the latest pups we have available!